Do you need to feel safe while breathing in your office or home?
FDA cleared air-purification device that is proven to kill 99.98% of the COVID-19 virus - in the air and on the surfaces - of an area up to 3,000 sq ft (99.9999% for other viruses). You are among the first to hear about this! This device is perfect for healthcare practices, small businesses, restaurants, schools, nursing homes, hotel rooms and your friend's and family's homes, etc. If every facility had this device, it would virtually eliminate the need for masks!
It was originally developed to protect the astronauts on the NASA International Space Station. As a matter of fact, this product is one of only 75 technologies introduced into the Space Technology "Hall of Fame" in the past 30 years! The patent was developed by a 90-year-old US company to now market to the public. This free-standing unit was supposed to be released in January 2021, but because of COVID-19 it was introduced in April. They added capacity to their 500,000 square-foot plant to keep up with the incredible demand!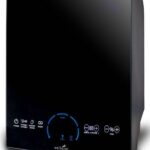 See how it works (video):
Find out more and order if it meets your needs:
https://www.vollara.com/productdetail/SurfaceProPlus/?u=Dolvin
Contact us for more information
Dolvin Consulting